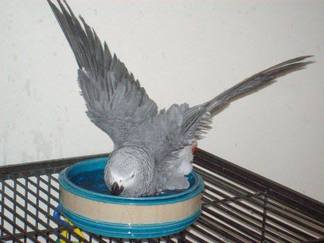 One spring day I got a private Facebook message from a stranger. She was very concerned that her bird, Frosty, was getting too big for his bird bathtub. She asked me if I could possibly make a new bathtub for poor Frosty and sent me this picture to show me the tub he loves so much.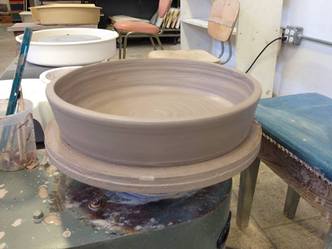 I was fairly certain I could pull off what Frosty needed but, the parameters were very specific: straight walls of a specific width and a specific height, a specific diameter, and the color should be blue, so as not to make Frosty feel uncomfortable in his new tub. I had no idea that birds were so sensitive. The entire process would test my ability to make something larger than I normally do and also test my math skills while calculating the shrinkage rate of my clay.
I gave it a go.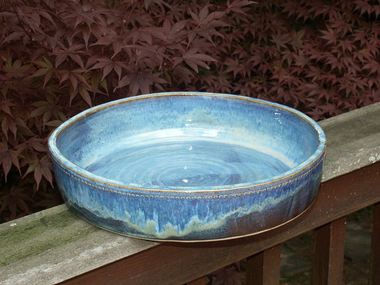 I was more than pleased when the tub survived the drying process, 2 firings without warping or cracking, and it was EXACTLY the specified size and shape. I put my favorite drippy blue glaze on it. Here is Frosty's tub on my deck railing.
Mailing Frosty's tub to the state of NY provided a chanllenge so I had to enlist the help of my neighborhood packing and shipping store. I was very nervous. I had never trusted anyone to wrap and send one of my pieces. I was more than relieved that it arrived safely at its new home. But, then I had to wait.


and wait

and wait

Apparently I had to wait until Frosty asked for a bath before I could see a picture of him using it. His owner said that if she offered him the tub full of water, without his first asking for a bath, he might deem it a play toy and do everything other than bathe in it.
I waited so long that I feared that Frosty rejected his new tub and, I was not satisfied with my work until I knew it was serving its proper function.

Then one day this showed up in my inbox.........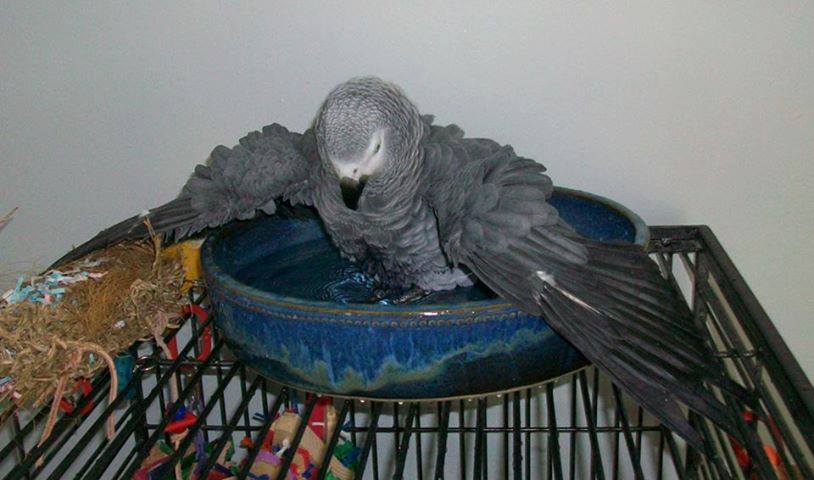 Frosty looks so great in his new tub!
I am very happy!


I call this Form & Function at its finest.